Monday- July 19th Schedule
AAG Monday Schedule Updated 7 18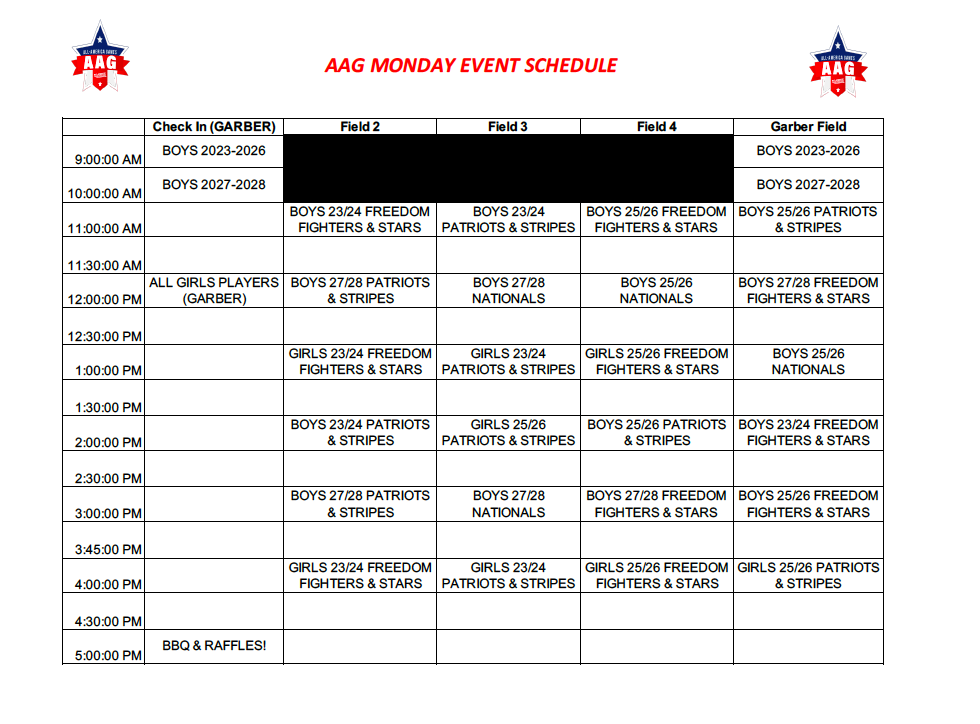 Due to inclement weather and sever storms we have adjusted the check in location to enhance the player experience. All games have now been moved to state of the art turf fields.
UMass Amherst has recently added 3 brand new turf fields to Boyden and in conjunction to the infamous Garber fields.
All check ins (both boys and girls) will take place on Garber Field. Please see Monday's Itinerary for your check in time, practice schedule, and BBQ start time!